An Old Idea; A Different Vision for Christ's Church
Isaiah 57:14 instructs us to: "Build up, build up, prepare the road! Remove the obstacles out of the way of My people." This calling is the primary goal of Aletheia Christian Center: to build up, to prepare and to remove obstacles. The Center is multi-dimensional in approaches to this task but singular in focus: we look to the Lord Jesus Christ for all things. Our purposes include: discipling believers; promoting the healing of mind, body and soul; and teaching the truth to hearts and minds through the Holy Spirit.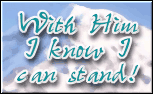 Stand Firm and Hold to the Teachings We Passed On
It is our desire to return to the foundations of the early Christian church, and the teachings of the Word of God, to bring Christians today the opportunity to experience a personal, alive, and "two-way" relationship with Jesus Christ. Our main goal is discipleship and growth in knowing Jesus. In that way, we are a teaching-focused ministry.
Equipped for Warfare
Ephesians 6:13-18
"Therefore put on the full armor of God,
so that when the day of evil comes,
you may be able to
STAND YOUR GROUND,
and after you have done everything,
to stand. STAND FIRM, then,
with the belt of TRUTH
buckled around your waist,
with the breastplate of
RIGHTEOUSNESS in place,
and with your feet fitted
with the readiness that comes
from the gospel of PEACE.
In addition to all this,
take up the shield of FAITH,
with which you can extinguish
all the flaming arrows of the evil one.
Take the helmet of SALVATION
and the sword of the SPIRIT,
which is the Word of God.
And PRAY in the Spirit
on all occasions
with all kinds of prayers and requests."
Encouragement and Strength

As a part of discipling believers in Christ, it is our desire to offer encouragement and strength one to another, as instructed in Scripture (Hebrews 10:25; I Cor. 14:3; Romans 15:5; Phm. 1:7).
We take comfort and encouragement from God's promises for healing, restoration and renewal from devastation (Isaiah 57:18; Isaiah 58:8-9; Isaiah 61:1-4; Psalm 34:1-7).
If you need encouragement or want to be strengthened in your walk with Jesus, you can make your specific requests by e-mail or in person at our meetings. You may ask for prayer, submit your questions and concerns, initiate discussion topics or just inquire about us. Our responses will be guided by prayer through the Holy Spirit, and will be from His Word.
Send an email
The Believers Meet Together

We will meet together, through small group discipleship meetings, individual and couples prayer sessions, retreats and small group discussions. To read more about these opportunities, please click on our other pages listed above.
To read our Statement of Faith, click on the page entitled "About Us," and scroll down to the section entitled "Statement of Faith."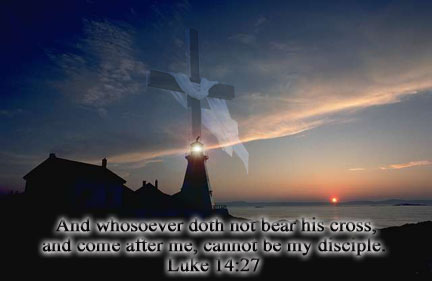 Baptized into His Death; United with Him in His Resurrection
Romans 6:1-11

Do you need more information about becoming His disciple?
Send an email